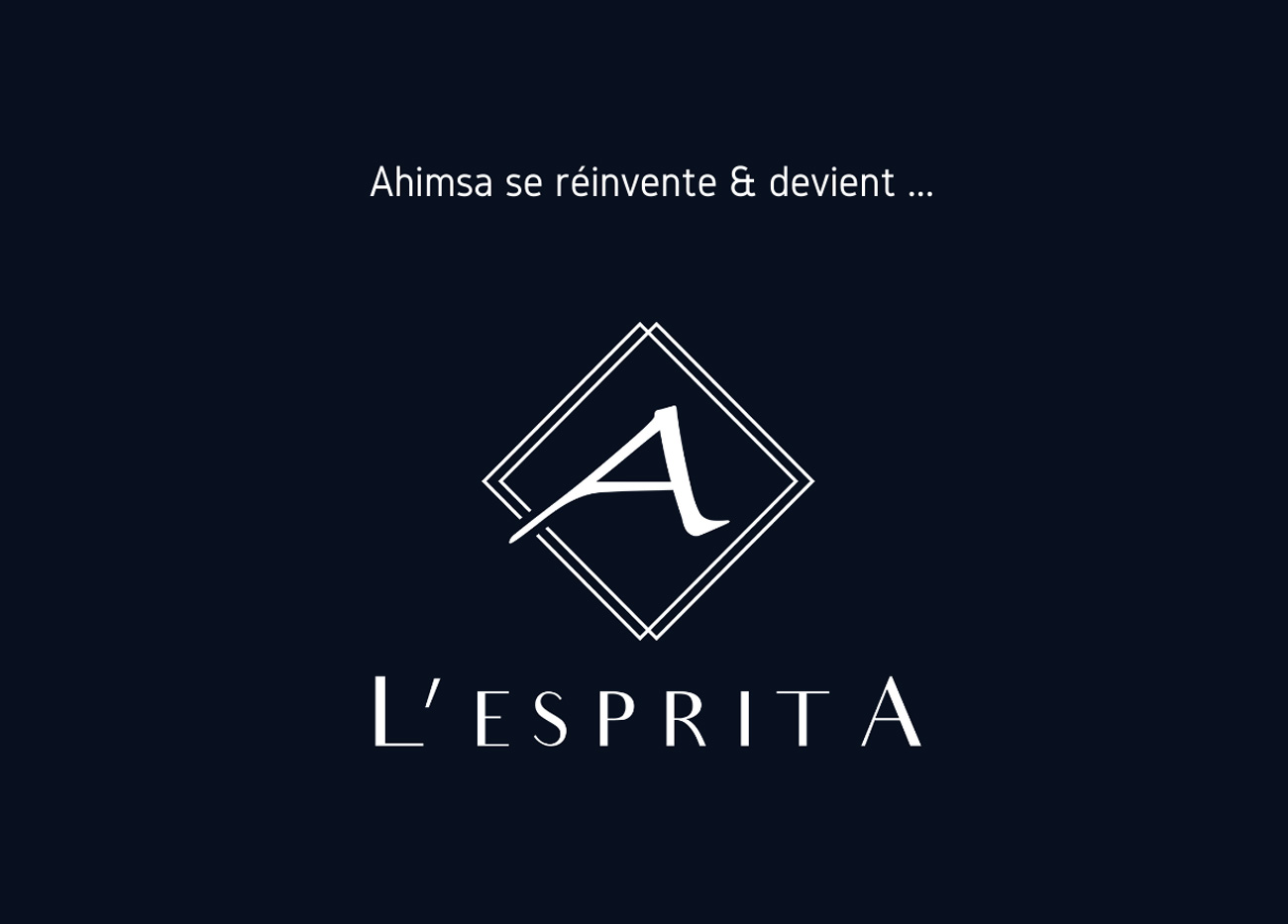 The spa operator Ahimsa reinvents himself & becomes L'ESPRIT A
Founded in 2004 by Isabelle Trombert, AHIMSA Le Spa reinvents itself and becomes L'ESPRIT A.
The freeze-frame of the year 2020-2021 created the unexpected space for taking a step back on our journey. We felt the need and the desire to evolve with our world while repositioning ourselves to stay in tune with our aspirations and our initial values.
Synergy with our hotel partners
Our common goals guide us every day:
Secure your operating income in the well-being center,
Optimize your annual results,
Free you from the risk related to human resources,
Take charge of spa stocks and supplies,
Write a unique BtoC communication every day for your spa and internationally renowned,
Make the customer experience a lived experience beyond initial expectations,
Create with you a Signature and an essential well-being destination in your market,
Work in synergy every day with your sales teams, accommodation and catering managers.
L'ESPRIT A
The identity of L'ESPRIT A is our heritage. It is the essence of the original idea of ​​Isabelle Trombert at her beginnings: the notions of benevolence, to offer the best of oneself and of one's knowledge for a journey towards the other through the art of touch and a quality exceptional service.
L'ESPRIT A stems from deep words and intentions that are expressed and shared with generosity in serenity, calm and confidence.
L'ESPRIT A is a unique experience in a true quality of presence, awareness and listening with offers and services tailored to the specific needs and aspirations of each individual.
Our mission
Contribute to shaping the world in which we want to live.
ESPRIT A is born out of a true humanist approach and is based on a history of passions, exchanges and sharing.
We firmly believe that well-being is at the center of human aspirations and contributes to the harmony and prosperity of any society.
Our offerings and services improve the lives of our customers and society as a whole, now and in the future. The well-being of individuals is our priority.
Consuming differently, a clean, sustainable environment and finding one's place as Woman and Man in a world undergoing profound change are the challenges of our generation. Our contribution is to provide offers and services allowing each person to find themselves fully with themselves in Being and Feeling.
We always advocate excellence, French know-how, with one ambition, to provide our clients with a therapeutic, holistic and personalized well-being experience. "
L'ESPRIT A, a brand of the COPEL Group :: visit our website it's here.