The COPEL Groupe Team
draws on frontline experience, expertise, passion, interacting and sharing.
Our team brings experience and skills that are highly complementary with work assignments in the field, supporting all projects and assignments we take on with reliable, robust and actionable solutions.
Who we are and what we do individually defines who we are collectively as a company. We are proud of what we accomplish and how we accomplish it with talented people and partners who thrive by placing the client at the heart of every decision.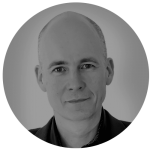 PATRICK TROMBERT
President COPEL Groupe
With 28 years' experience in multinational companies including 10 years abroad in executive positions across the value chain: R&D – Global Project Management – Mergers and Acquisitions – Sales, with value creation and client satisfaction as main areas of focus. An engineer who graduated from Arts et Métiers, he also has an Executive MBA and is a Yoga instructor. Patrick joined the Spa and Wellness world with enthusiasm and passion, taking a leadership role at COPEL Groupe and putting his knowledge and experience at the service of Clients and Partners.
Areas of expertise: Consultancy specialising in delivering bespoke solutions for Spas and Wellness Destinations.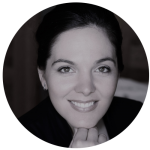 ISABELLE TROMBERT
Founder
President L'ESPRIT A

Vice-President COPEL Groupe
Isabelle TROMBERT has been dedicated to Wellness for 20 years. She began her career as a therapist, before evolving into training, management and creative roles. Thanks to her expertise and in-depth study in the vast field of holistic health, including the knowledge of plants in Scientific Aromatherapy, natural cosmetic formulation, and the mind-body connection with Somatherapy and advanced mastery of the Art of Touch, Isabelle has been the driving force within COPEL Groupe since its beginnings in 2002. Today, Isabelle is vice-president of L'ESPRIT A Spas that has 4 establishments and is an active board member.
She is a visionary leader, passionately pioneering the spa of tomorrow.
Areas of expertise: Hotel Spa and Wellness Destination Operator – Spa and Wellness Industry Training and Development – Recruitment – Creativity.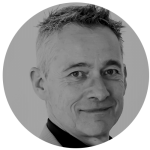 CHRISTOPHE TROMBERT
President LETIS
Vice-President COPEL Groupe
With close to 30 years' experience, Christophe has a long career in the spa and wellness industry, vocational training and high-level sports. He has dedicated much of his time to transmitting his knowledge in various fields such as Alpinism, work-at-height and, later, the Art of Touch. With an educational background in technology, he is well-known in the world of mountain and extreme sports, was a company manager in the travel sector and has been a vocational trainer since 1998. For close to 17 years, Christophe has been the pillar of the training centre and a referent for numerous students and professional spa practitioners. He became president of the LETIS Training Centre in 2021.
He is logical, precise and inspiring.
Areas of expertise: Spa and Wellness Industry Training and Development – Spa Technology – Graphic Design – On-site assignments.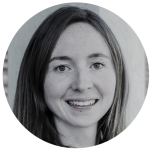 CHLOE CHATELIN
 Marketing and Communications Manager COPEL Groupe
After a master's degree in Digital Communication & a one-year trip around the world to meet different cultures,
Chloé has had several experiences in the world of well-being: Beauty – Cosmetics, Tourist thermal destination, then at COPEL Groupe for wellness & hotel spa destinations.
With her team, she implements the group's communication and marketing content for the L'ESPRIT A & LETIS brands with the following 2021 achievements: 7.7 million Youtube views, 364% growth in Google my Business views, 20% of growth in online care bookings, 100% growth in online store orders … 
Expertise : Digital – Marketing and Communications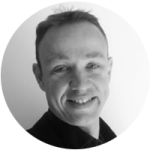 DAVID STAGNOLI
Spa Developer – Montpellier
Expertise : Trend sourcing, Commercial
Each project has its specific characteristics; each client faces their own set of needs and challenges. We provide solutions and support services tailored to your project and needs.